Who we are?
Oriental Healthcare & Research is a Singapore based company created to provide solution for COVID- 19 as a one-stop centre with its medical products. Oriental Healthcare has always worked for the ethical lifestyle and well-being of mankind across the globe. We have now gotten ourselves into another meaningful dimension of ethical business.
In the wake of the current Global Crisis, we have started distribution of certain medical products that have absolute relevance to the global requirement today. The objective of this is to fulfill the purpose of being sent by destiny, to serve in the healthcare industry. Healthcare is one of the very few sectors, where Financial gain alone doesn't become the core objective.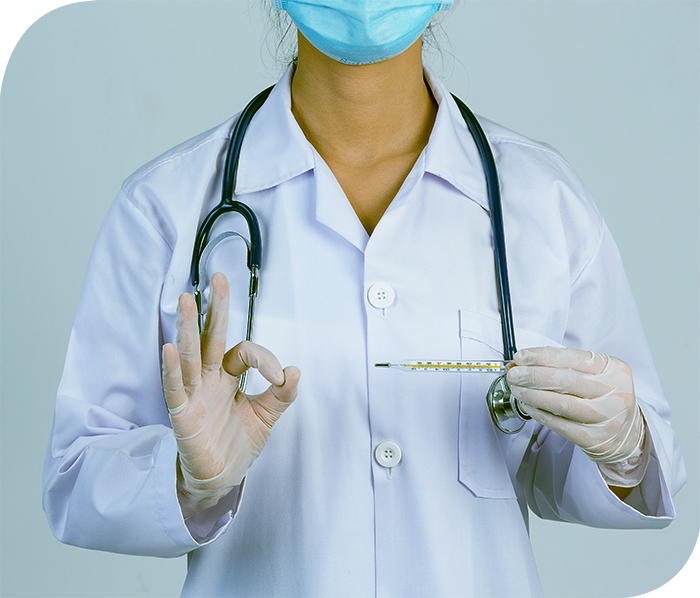 Why Oriental Healthcare For You?
Ethical Healthcare has been the motto of Oriental Healthcare's prime business objective itself has been to promote ethical lifestyle.
Being in the Healthcare industry for a considerable quantum of time, we have the intelligence and the infrastructure to identify the right kind of products to cater to current crisis. The biggest vantage point is our ability to distinguish between the genuine and otherwise, what with the kind of spurious test kits and masks that have been sent back to China, the epicenter of COVID, by a host of countries including India. The products that we have lined up in our right against COVID are all genuinely tested and certified by authorities that are recognized world Wide.
BECAUSE - TO STAY HEALTHY IS TO BEGIN...
TO HELP STAY HEALTHY IS DIVINE
Do's
Wear Face Mask
Keep Social Distance
Use Sanitizer
Wash Hands
Right from the start of this lock-down period, we at Oriental Healthcare have been anything but lockeddown. We have been working round the clock and around the globe, sitting at the comfort of our homes, sourcing anything and everything that would be of service to mankind in a pandemic crisis of this magnitude.
We have therefore not made an inch of progress in selling our staple products and have risen to the occasion to help those who need more than what we sell. The result of such a quest is the host of products listed here. They are not mere medical commodities, but a lifeline to many a human life that had been struggling to cope with the enormity of the crisis.